Additional capital to grow
your eCommerce business
For new and existing Instant Access customers only: Get an Instant Advance of up to $250k to take your business to the next level.
APPLY NOW
Available only to those participating in daily payouts. Must have at least $50,000 per month in sales and 9 months selling history. Need more information? Contact us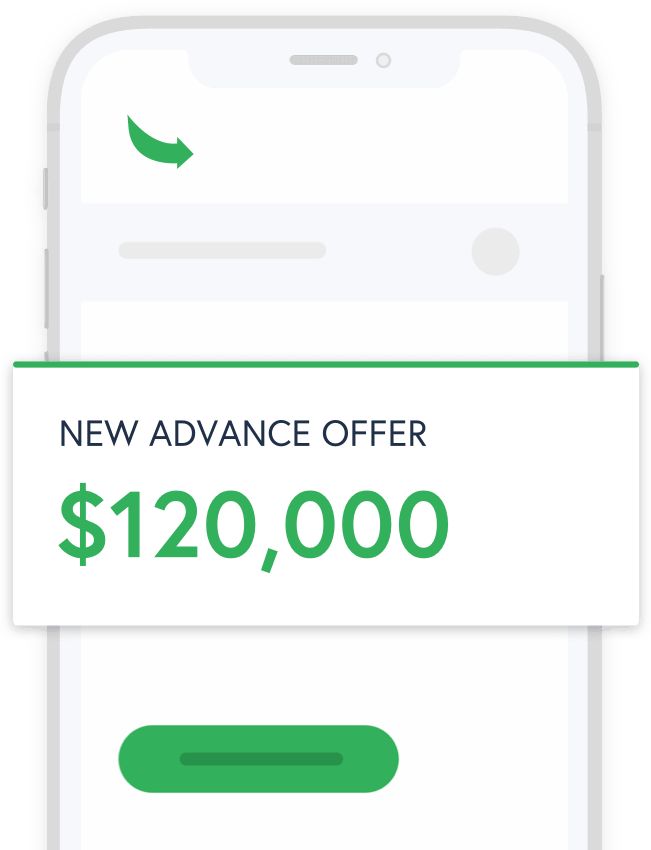 Capital advance for inventory and marketing
Payability's Instant Advance is meant to be used to grow your business and spent on marketing and inventory. The faster you grow your store, the lower the cost of your Instant Advance.
A different way to fund your business
At Payability, we approach funding eCommerce businesses a little differently. Our funding programs are uniquely built for sellers like you. There are no credit checks*. Instead, sellers are eligible with sales history and performance. Funding is revenue-based, so sellers like you don't have to take on debt. Costs are transparent: there are no fixed costs, no origination fees, and no prepayment fees. Plus our rebate program helps fast-growing businesses lower their overall funding costs. Simply stated, with Payability's program, the faster you grow, the less you pay for funding.

For example, an Amazon seller with 12 months of sales history and excellent performance metrics, selling $100,000/month qualifies for a 0.75% weekly fee. Payability purchases $100,000 of future receivables and advances $85,000 today. The fee is $750 each week. Repayment of the Instant Advance with future receivables is expected over 20 weeks.If Payability collects the total future receivables sooner than expected, the Amazon seller receives a $750 rebate for each week. In this example, Payability receives $100,000 in receivables in 16 weeks – 4 weeks earlier than expected. So, the Amazon seller receives a rebate of $750 for each of the 4 weeks, or $3,000.Are you selling over $100,000 per month? Contact sales@payability.com to see if you qualify for special rates.
How Banks just don't understand Sellers
Payability provides Amazon and eCommerce sellers with fast, friction-free access to capital. See what happened when Bob went to the bank to try to get funding for his Amazon inventory and how Payability came through with an Instant Advance.
Spend your Instant Advance on the Payability Seller Card
The first card made exclusively for eCommerce sellers lets you spend your Instant Advance and earn up to 2% cash back on every transaction.
LEARN MORE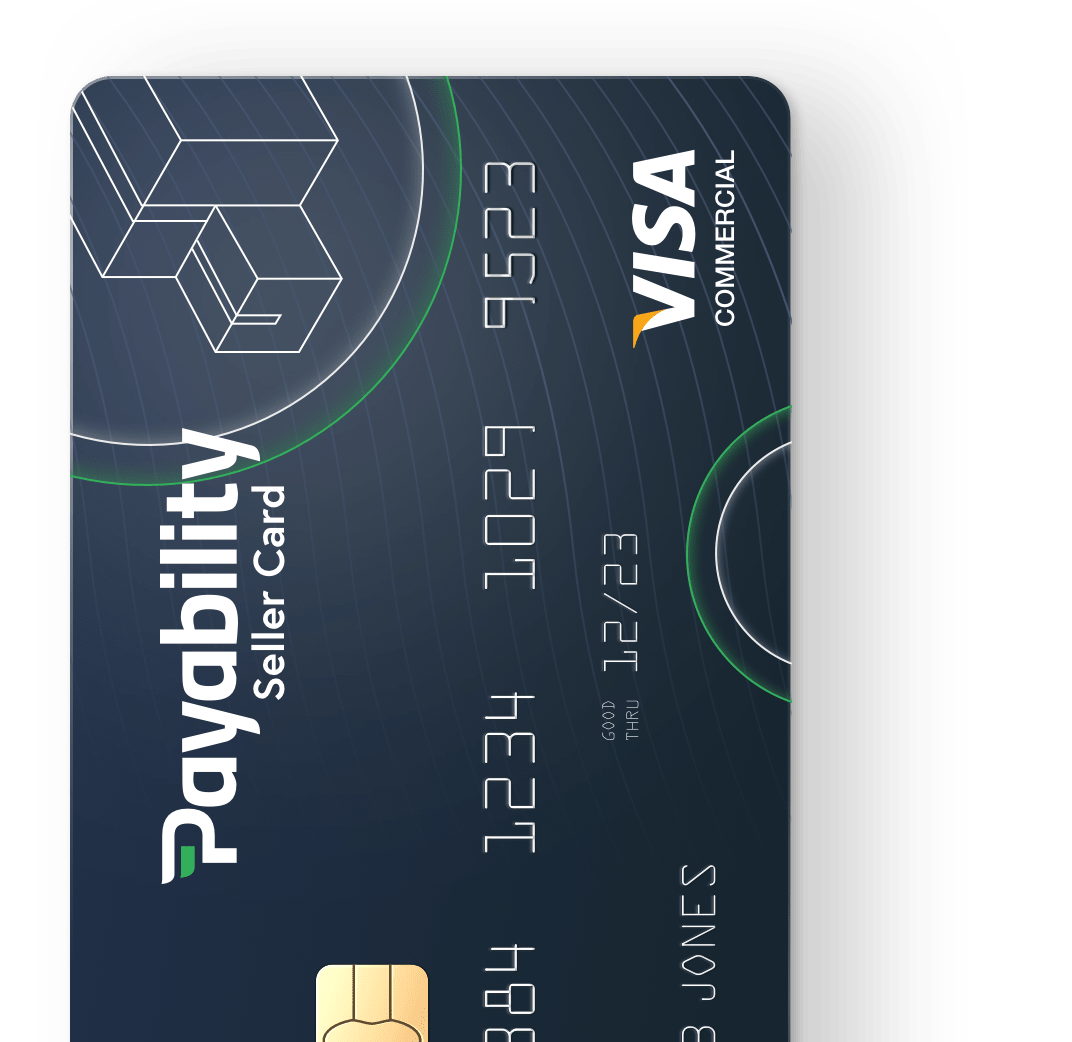 Frequently Asked Questions
What does Payability Instant Advance cost to use?
Unlike a loan, Payability does not charge interest. Instead, we charge a simple weekly flat fee based on the purchased receivables. If you remit payment early, you'll receive a rebate on fees. So you're only paying a fee while the Advance is being paid back. Selling over $100k/month? Contact our New York-based sales team at 646-494-8675 to see if you're eligible for reduced rates.
What information do I need to give Payability to get an Instant Advance?

We do not do credit checks*. Eligibility is determined by your marketplace sales history. Simply connect your accounts to see if you're eligible. From there, we will determine whether you are approved and come up with the best possible offer.
Can I use Instant Advance if I already have other funding?
Payability Instant Advance works alongside most other funding. Funding your marketplace business growth is not a one size fits all solution.
How do I qualify for Payability Instant Advance?
The minimum qualifications for Payability Instant Advance are 9 or more months of consistent sales history and average monthly sales of $50,000.
Can I send money outside the United States?
Yes! We offer global payments to 180 countries in 38 currencies.
Apply for an Instant Advance today
Get the capital you need to grow your eCommerce business.
APPLY NOW