Accelerated daily payouts for eCommerce sellers
Tired of waiting for your marketplace payouts? Get your payout the next day with Instant Access.
APPLY NOW
Prequalify today with $5,000 per month in sales and 3 months selling history. Need more information? Contact us
Cash flow to grow your business
Marketplace sellers shouldn't have to wait weeks for payouts. Take control of your cash flow by getting paid out the very next day.
A Different Way to Fund Your Business
Payability's funding programs are uniquely built for sellers like you. Qualify with your marketplace sales history and performance, it's that simple. No credit checks. Instant Access – our accelerated daily payout program gives you access to your money from earnings the very next day, everyday. Why should that money sit in Amazon's bank account for two weeks when you need cash flow now to fund your growing business?
For example, Bob is an Amazon Seller and qualifies for a 1.5% fee for Payability Instant Access. He has sold $50,000 on Amazon this payment period, and paid $750 to receive daily, next day payouts. Each day, Payability advances 80% of Amazon's payout, everyday. The remaining 20% of payout is paid to Bob once Payability receives funds from Amazon on their typical schedule. Meanwhile Bob was using his new-found daily cash flow to consistently reinvest in inventory and drive more sales.The Instant Access flat fee is not an interest rate, and there is no compounding interest. Because Payability is not a loan. Payability does not charge origination fees, annual fees or application fees like other loans or credit cards. In situations where Amazon continues to hold the payment balance to the next pay period, the same flat fee will apply to the new payment period.Are you selling over $100,000 per month? Contact sales@payability.com to see if you qualify for special rates.
Payability Customer Dashboard Tour
Payability is the leading platform for funding eCommerce sellers. In this video, we take a tour inside Bob's Payability dashboard as he receives his Amazon earnings 14 days in advance, makes a free same-day transfer to his bank account, and reviews his Payability reports.
Friction-free funding in your wallet
With Payability Free Access, your daily sales are instantly accessible for spending on the Payability Seller Card, completely free!
LEARN MORE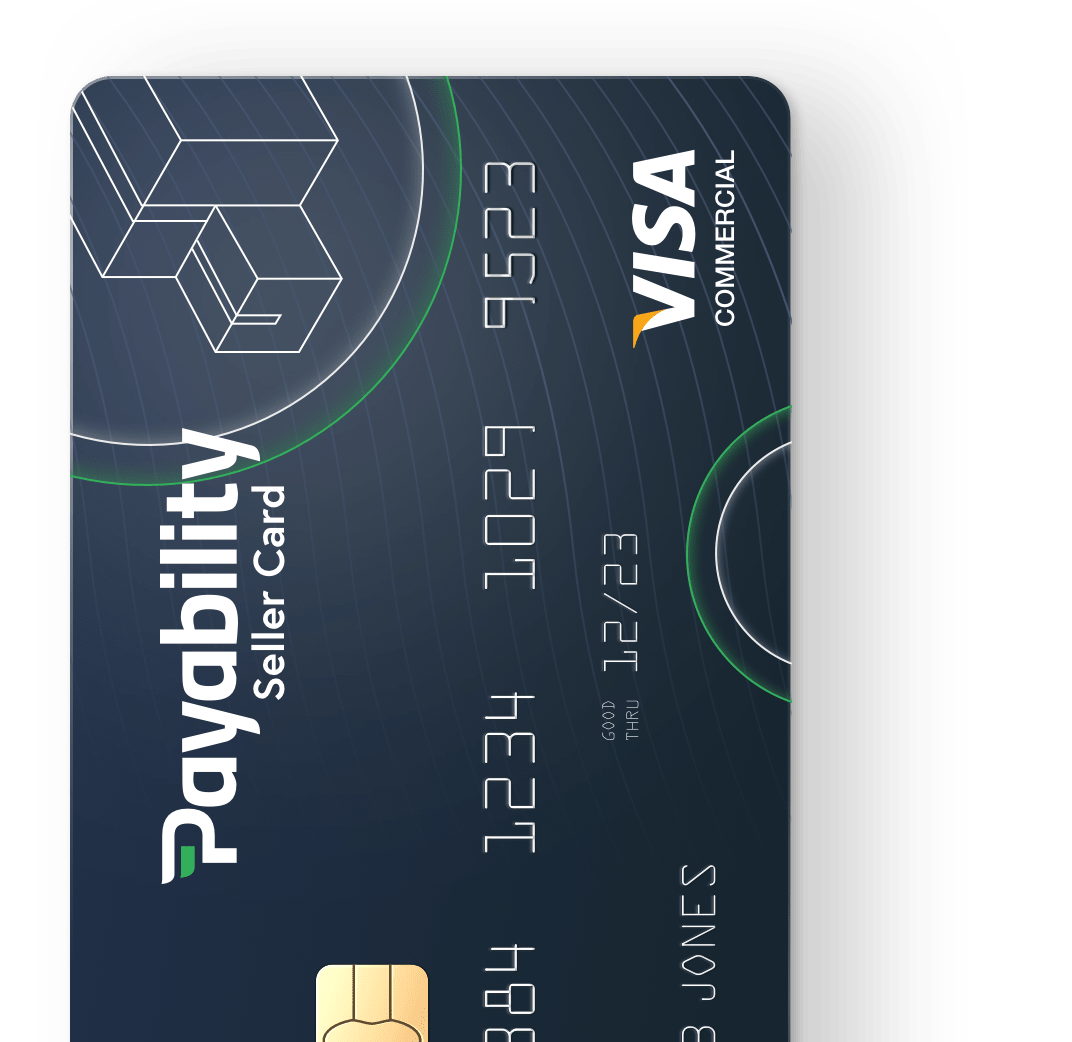 Frequently Asked Questions
Why should I use Payability
Instant Access?
Receiving your earnings daily boosts your cash flow and gives you more control of your business growth. With faster access to cash, you can make the investments you need to grow your business. Many of our customers use their daily payouts to buy more inventory, avoid stockouts and drive more sales.
How soon will I have access to
my marketplace payout?
Get funded and receive access to your eCommerce payouts in less than 24 hours. Each morning, your prior day's payouts will be loaded in your Payability dashboard where they are available for you to spend on your Payability Seller Card immediately or transfer to your bank account.
What are the eligibility requirements?
To meet the minimum eligibility requirements for Payability Instant Access, you need to be selling over $5,000 each month, have 90 days of sales history, and good performance metrics.
Can I use Instant Access if I'm outside of the U.S.?
Yes! If you have a registered business in your country, sell FBA on Amazon.com and have a USD receiving account, then we can probably work with you.
Can I send money globally outside of the U.S.?
Yes! We offer global payments to 180 countries in 38 currencies making it easy to pay suppliers anywhere.
Get your marketplace payouts today
Stop waiting around to get paid out. Sign up for Instant Access and take control of your cash flow.
APPLY NOW